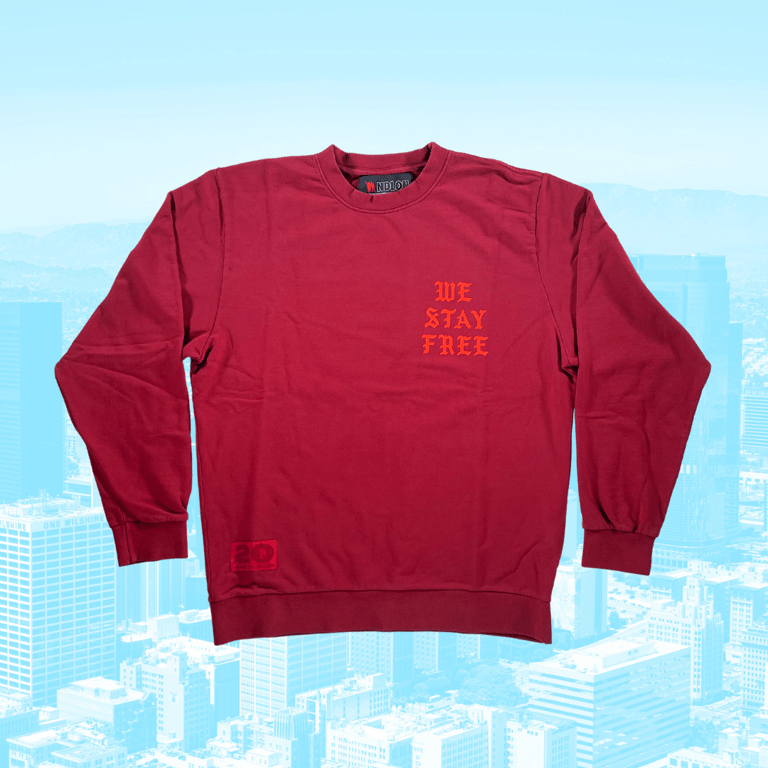 No Borders Crewneck Sweatshirt - Design 1
Grab a crewneck sweater that makes a statement: No Borders. In honor of NDLON's 20th Anniversary, we bring this "No Border" series of sweatshirts and hoodies. No physical, psychological, or political borders!
Thicker than 8oz weight sweatshirts sold by most other makers.
Standard fit crewneck with a gothic font. Front AND back print this crewneck. Emblazoned with NDLON's 20th Anniversary Logo Label.
Fabric: 100% Cotton. Red Fabric. Red-Orange Ink. 8.7oz weight. 300 GSM. 2-end Terry. Standard Fit.
Made in the U.S.